Very, very few of us are blessed with unlimited funds or storage space. While budgeting, being strict with yourself, selling things off or swapping are all great ways to manage that, there's another one that I'd like to discuss here: combining wardrobes.
Although casual and oldschool Lolita are experiencing a bit of a revival as people try to get more wear out of the piece they spent a lot of money on, the majority of us still have 'the Lolita wardrobe' and 'the non-Lolita wardrobe'. Both of which consume space and funds. Sharing pieces between styles is a great way of reducing how much room your clothes take and you get a better value for money as you can wear things with various styles. Yes, this approach requires a bit of planning for both (all?) your styles and may initially cost a bit more, as you'd rather invest in pieces that can withstand more wear, but will pay off as a long term investment. Fortunately, there are quite a few styles that would work with Lolita, which I'd like to introduce to you now.
Tigermilly.com
Style: Rockabilly/Vintage
Works with: most Lolita substyles, but especially Classic
Things you can share: blouses, outerwear, shoes, bags, accessories…
Rockabilly fashion offers so many items which would easily work with Lolita, available in a vast array of colours and fabrics. What's even better about it is that you could hunt bargains in charity shops and at vintage fair, but you could also buy new items from vintage reproduction shops such as Hell Bunny or Banned Apparel, and both shopping styles offer options for a wide variety of sizes. On the other hand, your Lolita blouses, petticoats, heels and even some dresses (like polka dot or marine ones) would easily blend with rockabilly, so definitely good styles to blend.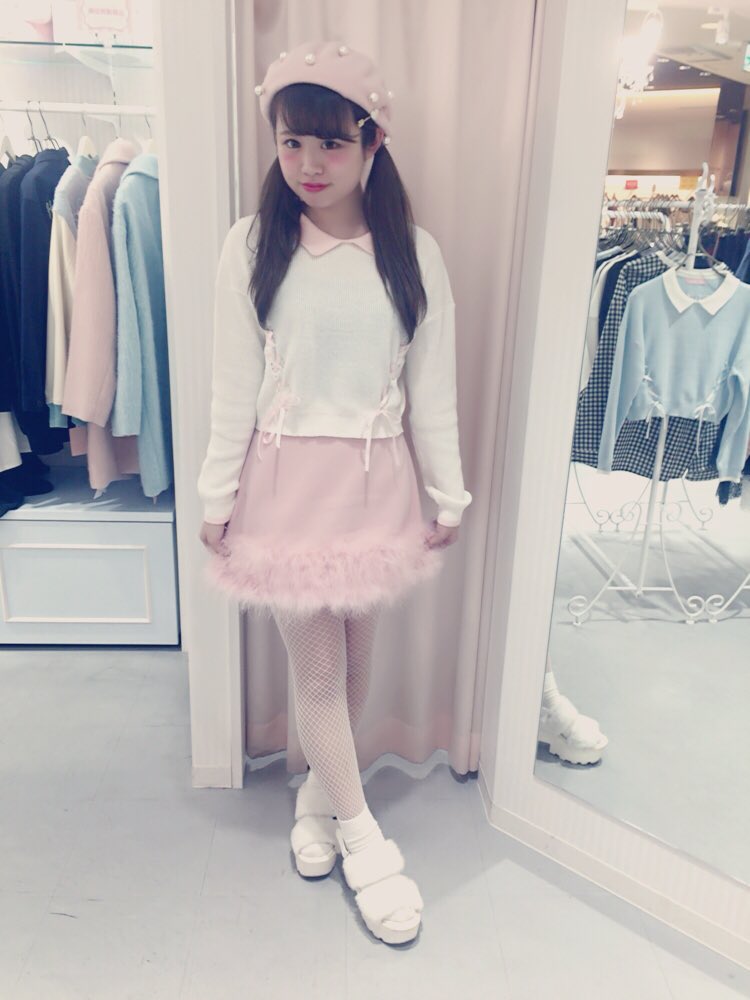 DreamColouredLife.
Wordpress.com
Works with: Sweet and Classic Lolita
Things you can share: blouses, outerwear, socks, shoes, bags, accessories
It seems a little obvious, as it's a style that many Lolitas will already be aware of, but now that Western high street shops carry many Larme-appropriate items it is easier to find pieces for cheaper. On top of faux fur pompoms and chokers we're now seeing tops, socks, dresses and skirts that fit the Larme-kei aesthetic in places like Primark, H&M or Claire's Accessories. Not all of these would be high enough quality to combine with Lolita, unless you found items in slightly more upmarket shops, but certainly good enough for more casual coords or for accessorising. And again, Lolita blouses and cardigans, as well as some dresses and shoes were made to go hand in hand with Larme.
Works with: Classic and Sweet Lolita, potentially some gothic
Things you can share: outerwear, bags, accessories, some tops, some socks and shoes
Pinterest.com
You could argue that this is otome-kei for the uninitiated in Japanese fashion, but to me they
're different styles as preppy fashion focuses on achieving the look of an academic high achiever and every parent
's dream child look.

Fashion trends have changed, but there
's always some preppy clothes to be found around because this is such a loosely defined style. Depending on the cut, of course, cardigans and jackets could be easy to incorporate into a Lolita coord (some AP and IW jackets already mimick that sort of school-inspired style) and if you find a blouse with a rounded collar instead of a pointed one this could work too. Great thing about this style is that it doesn
't have to be monochrome or dark-tone and you could even add some of your pastel Lolita items like blouses or skirts. This is also where AP
's less busy mini skirts could fit quite nicely, giving you a bit of Lolita in your out-of-Lolita style.
Works with: Casual, Sweet and some Gothic Lolita
Things you can share: bags, accessories, some tops
Amazon.com
Some may think this is too close to cosplay or ita territory, however, since geek culture became more mainstream many shops carry (exclusively or not) items related to popular films, comic books and video games. Now, the majority of those are not high enough quality for Lolita, but an odd thing here and there could work, such as colourful jewellery for Sweet or this classy Batman bag for Gothic Lolita. Depending on where you shop for it, there are many indie designers on places like Etsy who create clothing inspired by geek culture that's handmade and sewn in other styles (often rockabilly) which might work with Lolita better. On the flipside, Lolita legwear, skirts and accessories would work well with a variety of fandoms, from colourful cartoons to dark video games.
I tried to avoid listing fashion styles with a more direct connection to Lolita, such as Otome-kei, Goth, Visual-kei or Fairy-kei – we all know where and how these overlap. My aim was to bridge the gap between Lolita fashion and some common
"normie" styles

and encourage you to either look for decent loliable items offbrand (because there are some good ones out there, you just need to look hard enough and remain patient) or brave using your Lolita items with whatever it is that you wear daily. Or even to experiment with what it is that you wear outside of Lolita, if you feel like trying something new. And if you can think of any other fashion styles, especially Western ones, whose items would work with Lolita, then put it in the comments. It could make for a good resource for all of us thinking of key words to put into search engines.