Your Favourite Indie Brand
If I'm totally honest: I don't shop enough with indie brands. Primarily because I'm a cheapskate and always end up going for something from Taobao or totally offbrand, although since indie brands usually make smaller items like jewellery or hair accessories, the cost of shipping for small items can be a little off-putting as well (I sort of made up for it at Wicked and Whimsy, but still). That doesn't, however, mean that I can't have favourite indie brands, so here are my top 3.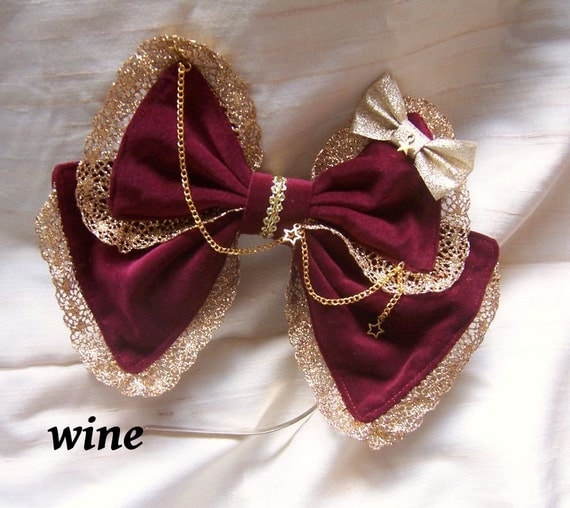 I have this bow and still
can't really stop admiring it
I had to put them at number 1 because that's the only indie brand on this list that I buy things from relatively reasonably. Every item is carefully handmade and offers so many options to customise it and make it your own – all at very budget-friendly prices and from the UK, which is a massive bonus for me. I have an underskirt, a headbow, a pair of wrist cuffs and a hand muff from there, all of which are made with attention to detail and to a very high standard. I wish there was a bigger variety of headbow styles offered, but I've seen all kinds of custom-made creations from Peacockalorum, so I don't doubt that if I knew what I wanted to ask for, I'd be able to get it from there.
A part of me really wants this,
but can't decide on the colourway
As a disclaimer I'd like to state that I don't actually own any of Lady Sloth's creations, but as I said – I don't shop enough with indie brands. Plus I'm biased and I feel like a fellow Polish Lolita is always worth supporting, though her clothes really do speak for themselves, having seen them up close at Wicked and Whimsy. I love the variety of blouse designs offered, catering to every style of Lolita as well as to every possible colour palette you might need, meaning that if you're after something that's an unusual colour for Lolita, she'll probably be able to make it for you. And the recent expansion into printed dresses with all kinds of designs really hit the spot for me: were it not that I hate the taste of coffee I'd seriously consider the My Coffee Time JSK and I'm quite excited for the upcoming sky themed series in the Day and Night colourways. So whilst I may not have bought anything from her yet, it seems like only a matter of time before I do. Besides, Lady Sloth is so sweet herself, it was so fun to chat to her in London.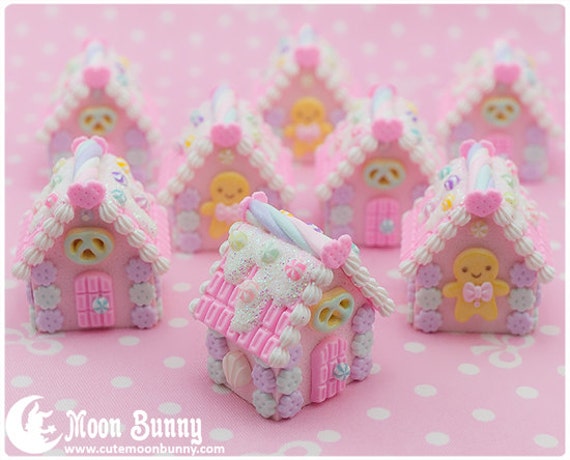 Just too cute! Wouldn't they be
awesome for Christmas coords?
It was actually really tough to pick between this one and Sweet Dolly House. I know that they are two separate brands ran by two different people, but I often confuse them since they're both based in Russia and they both have very similar style of jewellery on offer. What tipped it towards Cute Moonbunny though is that they have some items which aren't all pastel Sweet Lolita – which is odd, since I wear predominantly Sweet Lolita and don't really go for the Gothic pieces, of which Cute Moonbunny has some, but I appreciate that they are on offer. But in actual fact I have many items from both brands saved on my Etsy Favourites and many a times I nearly bought something, only to be discouraged by the cost of shipping for that one item. I hope that one day they will be selling their stuff at an event that I'll be attending, whether in person or remote vending, so that I could get my sticky hand o their awesome, cutesy goodies. It's just not quite there yet.
Do you shop a lot with indie brands? Are there any that are worth recommending? I'm always after more jewellery and hair accessories, so please, recommend me those if you have any good ones. In the meantime you can check what the other bloggers are suggesting for you to try: